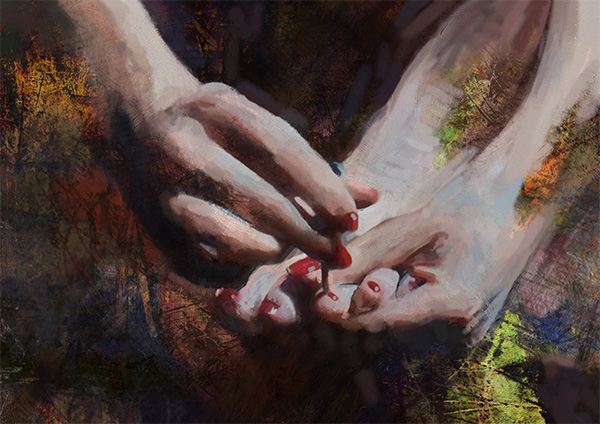 Digital Painting of Hands and Feet
For today's digital painting I wanted to change the perspective and do a more close up image. The idea was to allow me to try and get a better blend of abstract and detail work. I think this is a little soft on the drawing (didn't do any pre-drawing for this one, but overall, reasonably pleased with it.
I think the next step will be to start the next digital painting with a purely abstract background and build it up from there.
Do let me know what you think – I always appreciate the comments.