Back to reviewing the digital painting I have done this year. This #digitalPainting was to play with texture and digital tools but also to bring a slightly surreal element with digital tools. It again plays with the concept of multiple views using mirrors, but also with multiple time elements which was interesting.
109b Josie Standing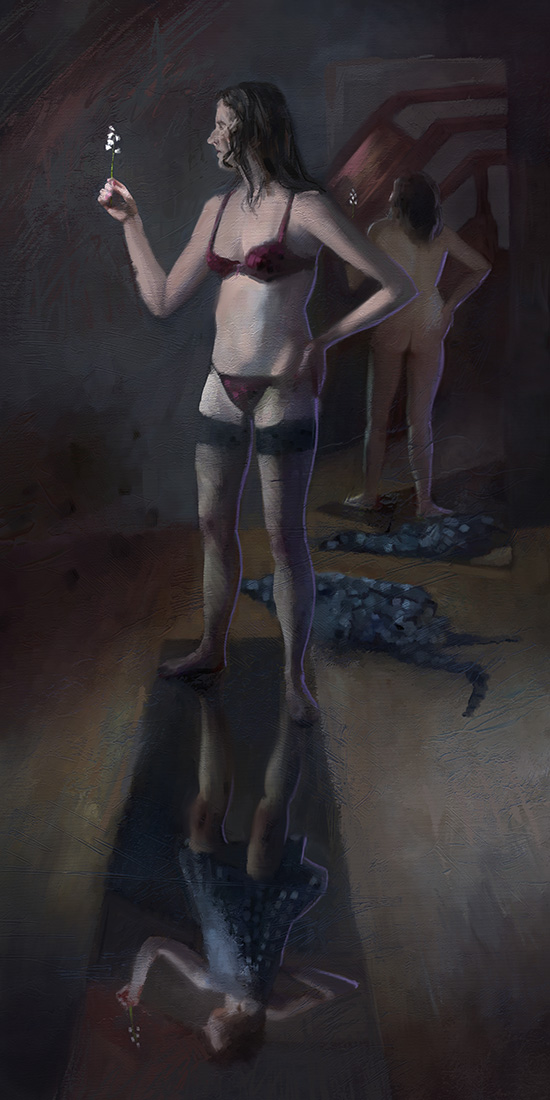 110 Digital Painting of Bees in the Garden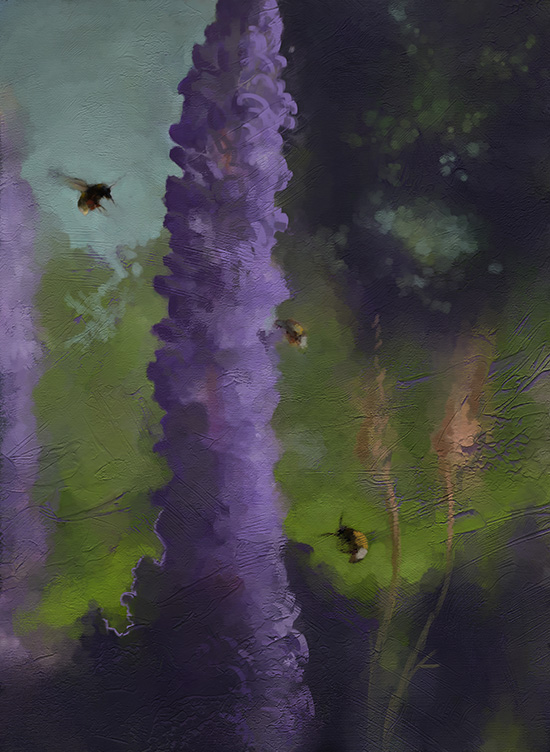 Not my usual figurative subject, but wanted a little bit of a change. Again playing with texture and colour. Trying to keep some interest in the darks, a theme that returns increasingly in future paintings.
111 Digital Painting of Josie sitting by mirror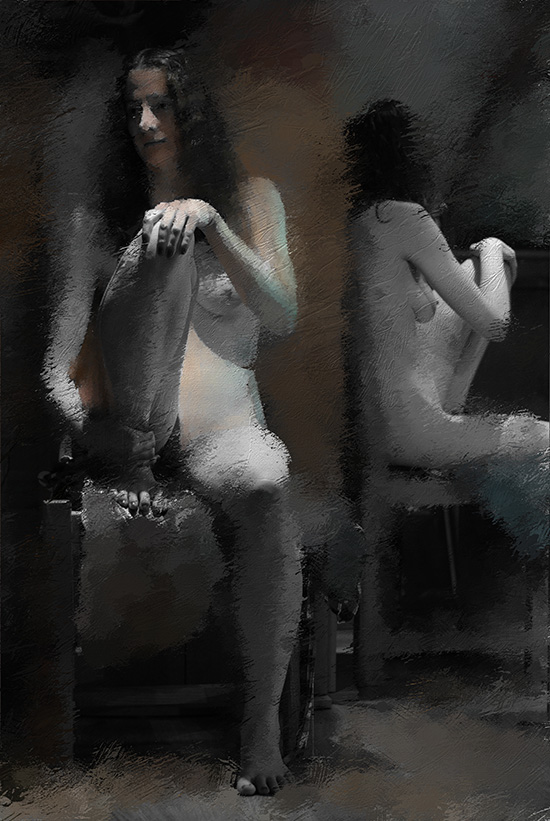 Obviously didn't get far with this one. Started with very loose textured photo clone & then recovered some detail, before starting to introduce some colour. Some nice colours emerging, but felt that this was immediately too photographic.
113 Josie Sitting – abstract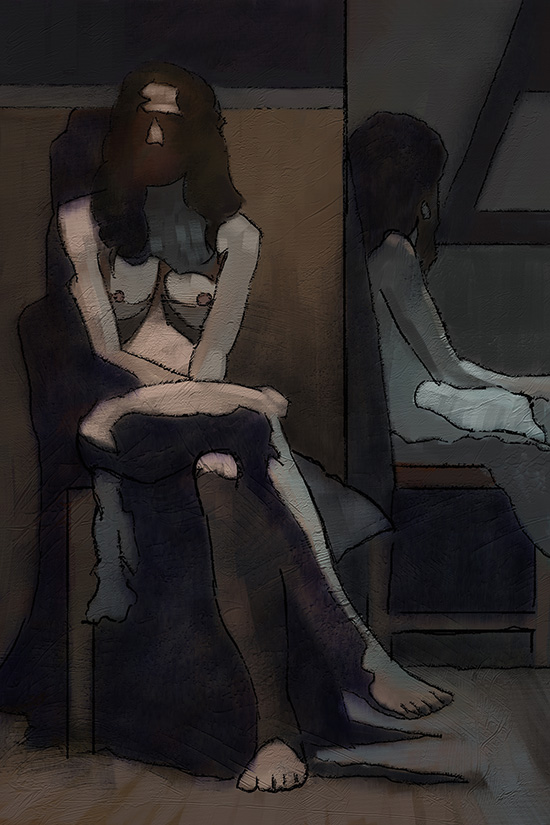 Having fairly quickly abandoned the previous digital painting, I decided to start a similar one in a much more abstract way. It then gradually began to be refined. This is already several stages on. Again I am trying to keep the dark colours "light" and interesting, equivalent to the traditional technique of keeping dark colour very thin and translucent so that they don't go "dead" on the painting.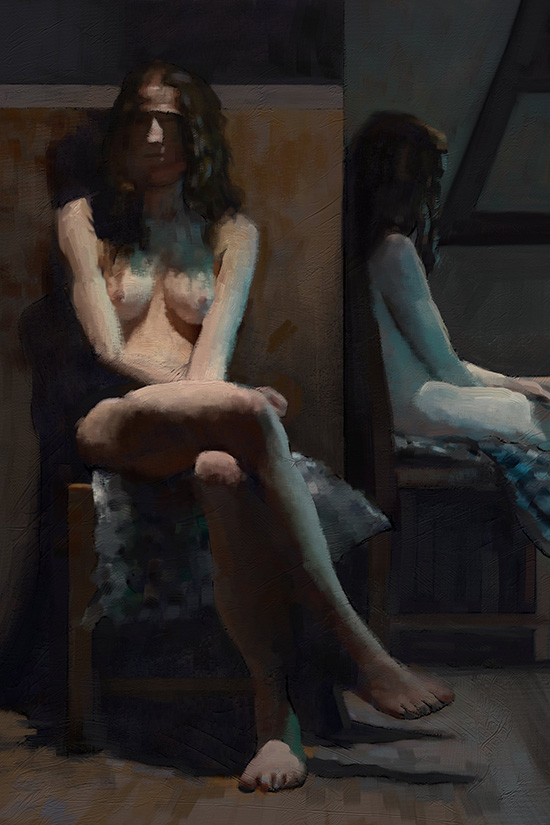 I worked on this one for quite a bit longer, and looking back now, this was one of the stronger pieces from the year. I am quite pleased with the general feel – nice balance between neutrals and colours and a better sense of abstract versus realism.